Mururunsoft
PSI Masquerade, an online action fighting death game.

We are developing a new app "PSI Masquerade DW" (Deadly Wonderland), which is a renewal of "PSI Masquerade". It will be released next spring. Your account will be carried over from the previous game.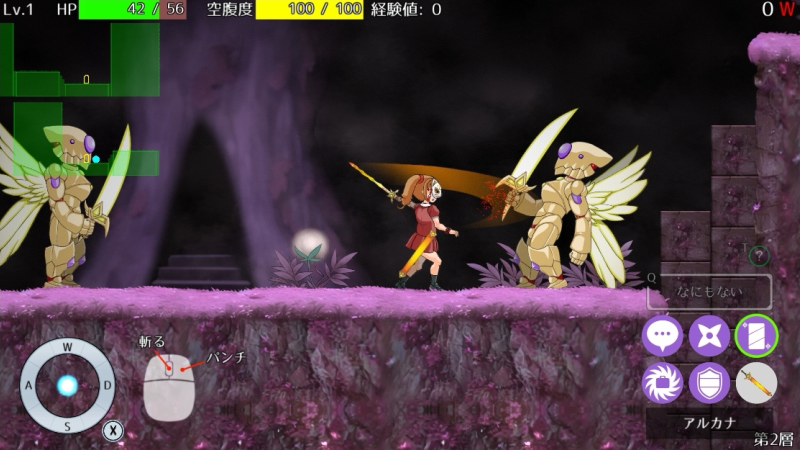 * This is an image in development
The sample videos. There is audio. Please be careful.
---
Overview
PSI Masquerade is an online action fighting death game for both PC and smartphone. Fight against other players as one of the many psychics who have gathered in a mysterious place. Just before the battle begins, the psychic abilities of each psychic, as well as the battle stage, are randomly determined. In addition to fighting with psychic abilities, there will also be plenty of items to fight with, such as knives, swords, pistols, and medicines. PSI Masquerade also features a battle royale game mode, but this is not just some ordinary free-for-all battle royale. In this battle royale players can temporarily cooperate with other players during the battle.
This game is free to play.


---
Psychic Abilities
Combustion, Telekinesis, Time Stopping・・・. PSI Masquerade features a wide variety of psychic abilities. Each player's psychic ability is randomly determined just before the battle begins. When a psychic ability is added to the player's "favorite abilities", that psychic abilities's chances of being chosen increase.


---
Outfit Settings
The appearance of each playable character can be customized in great detail. Not only can the color of hair and clothing be changed, but masks can be removed and accessories such as cat ears and animal tails can be worn (outfit settings are purchasable).


---
Friends
In PSI Masquerade, players will be able to send friend requests to other players. Once a friend request has been approved and the players have become friends, each player will be able to send battle invitations to the other. The battle invitation will be sent through push notifications if the player is offline.


---
Differences Between Mobile and PC Versions
The mobile version includes the same features as the PC version however, unlike the PC version there will be advertisements that appear.

The PC version of PSI Masquerade will be available for purchase on Steam. Unlike the mobile version, the PC version will not use push notifications to send battle invitations to offline friends. Instead, battle invitations will be sent through an in-game notification system. Due to this, players on the PC version will only be able to send battle invitations to online friends.


---
Transferring Accounts
Transferring accounts to different devices is possible in PSI Masquerade. Once an account is transferred to another device, the account will become unusable on the previous device. However, if you would like to play on the previous device again, all that is required is to re-transfer your account back to the previous device. It is also possible to transfer an account from the smartphone version to the PC version, and vice versa.


---
Controls
In the PC version, the WASD keys are used to move. The right mouse button is used for normal attacks. When holding a weapon, click the mouse wheel to attack with it.
For all other controls, use the on-screen buttons by left-clicking on them. Game controllers are currently not supported.